2017 high quality portable music stage products, great deals on www.smilestaging.com - RK is the leading designer and manufacturer of mobile stage, portable stage and more for sale.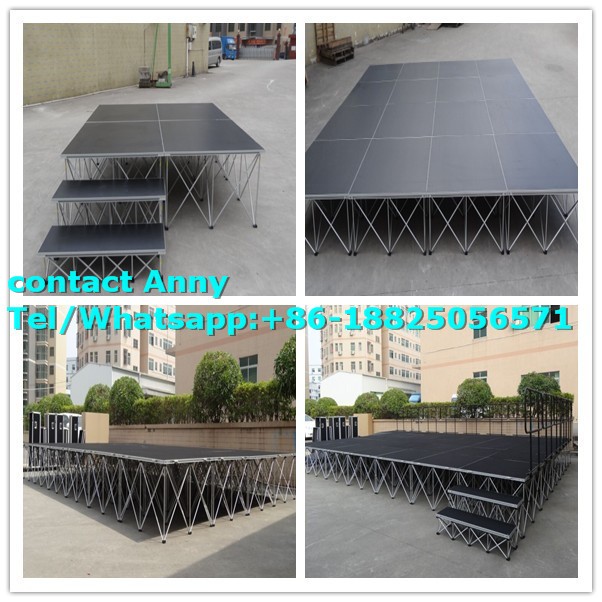 US Standard Portable Stage
EU Standard Portable Stage
Dimensions Of Stage Platforms
4'x8', 4'x4'
1x1m, 1x2m
Variable Height Options
16"/24"/32", 24"/32/40", 32"/40"/48",40"/48"/60"
0.4/0.6/0.8m,0.6/0.8/1.0m,0.8/1.0/1.2m,10./1.2/1.5m, 1.5/1.7/2.0m
Weight of Stage Platform
4'x8'(99lbs ),4'x4'(50lbs )
1x1m(15kg ),1x2m ( 30kg)
Load Capacity
850kg/SM
Selling Points:
• Variable heights.
• Available in both weather resistant and waterproof finishes.
• Can easily be set-up on uneven ground (each stage leg adjusts independently).
• Modular designs of the Stage Platforms
• Compact storage.
• Stairs, guardrails and skirting are available.
• Can be configured in various heights which provides multi-level solutions for your stage!
RK offers various high quality portable music stage products. Get the guaranteed lowest prices, largest selection and free shipping at Smile. Shop with confidence!