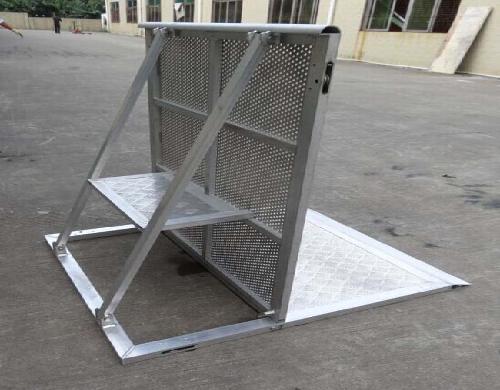 Door Type
Door Type Specifications:
Surface Available:
Mill Finish,Black Powder Coated etc.
Assembly:
When you get it, it is folded.

Pull up the vertical plate to base plate, use the bolts to fix them at the bottom

Open the step plate.Close the door.Open the door.
Usage:
To make a way for access when necessary.