RK
Outdoor
Portable
floors/stages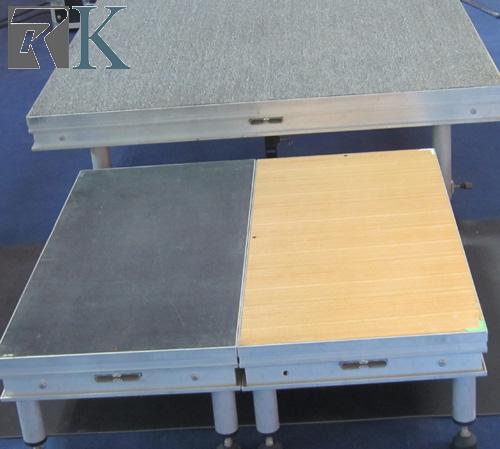 RK Portable stages are available for dance but their
effectiveness is influenced by the underlying structure.
If you are hiring portable floor , and the floor will lay
directly on the ground, you will need a perfectly flat area.
Consider the following:
v What height stage do you need?
v Can dancers enter and exit safely?
v Will you need tarquette over the surface?
v Are the panels secure and completely smooth across the joints?
RK Portable Stage
Perfect for: Schools,
Universities, Clubs, DJ's, Halls, Bands,
Houses of Worship,Event Organisers,
Concerts & more!