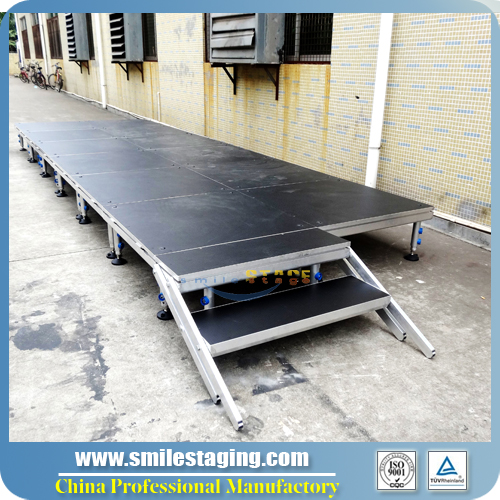 What is RK decent stage? It also call Beyond stage, made by plywood and aluminum.
Stage platform is plywood, its thickness is 18mm, its size 1mx 1m,1m x 2m, 1.22m x 1.22m,
1.22m x 2.44m. it could be customized as your need. Its legs are separately and adjustable height
made by aluminum. So it could be anti-rust, to guarantee 5 years usage. Separately legs,
make it easy to packing and carry, most importable it make the stage platform easy to
be customized for different shape and size, no matter the round quarter or triangle shape.
Knowing more RK beyond stage, now we begin to learn how to assemble it for your ideal
concert stage. You may find following few steps.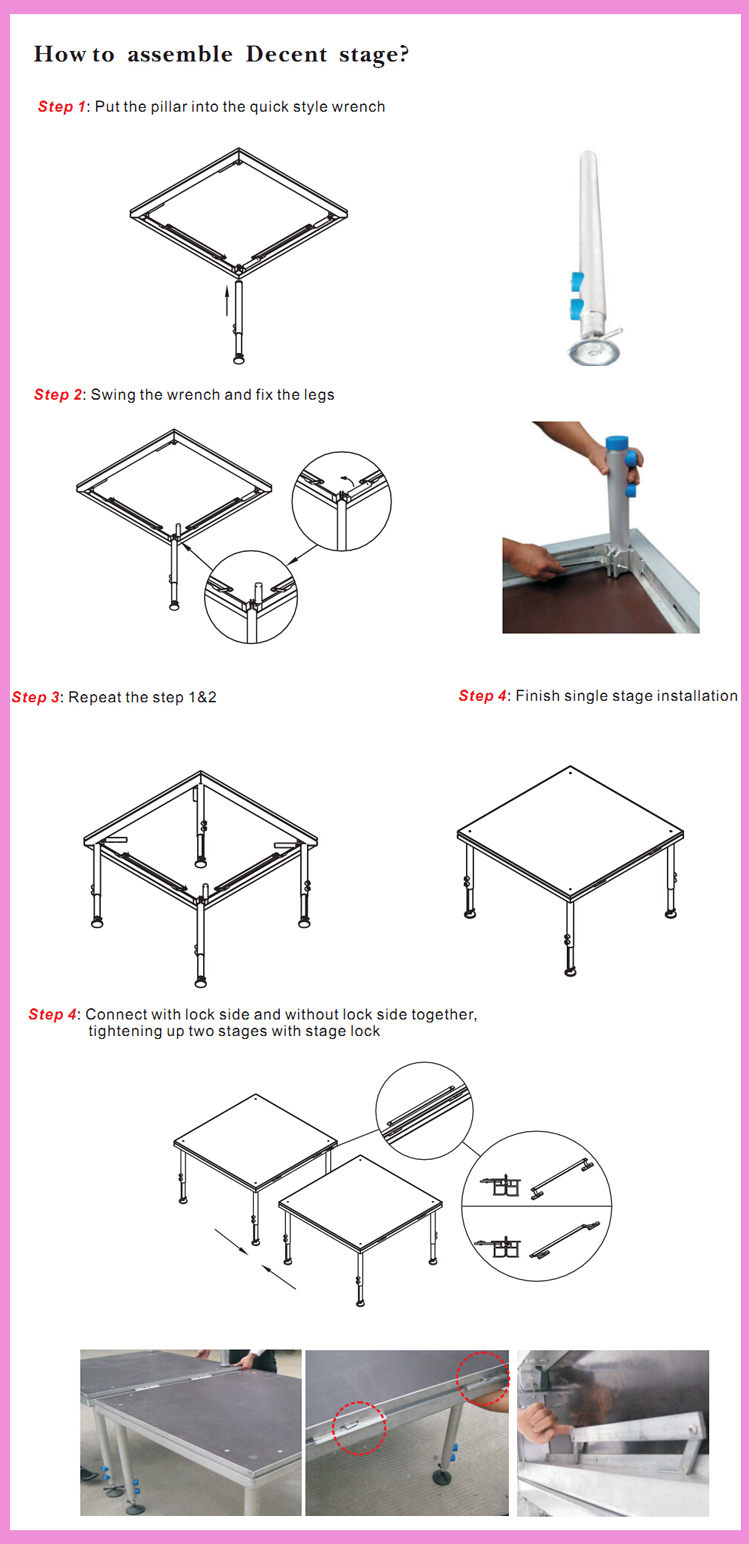 Finishing assemble a beyond stage, you can start your party, performance and speech on it now.
If you love it, please give it five.