Are you in charge of planning your company's
special events, or outdoor community play? If so,
you may want to think about investing in a portable
stage. Here's a snapshot of three basic styles
that may suit your needs:
Mobile Stage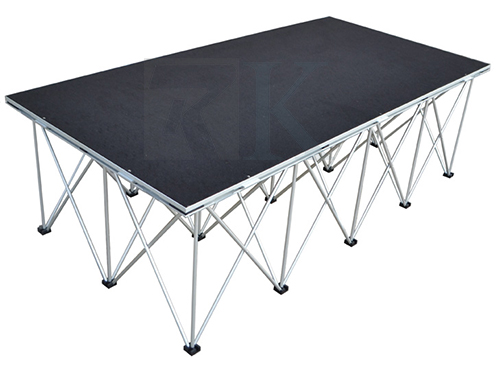 RACK In The Cases's Mobile Stage is idea for
organizations with precious little storage space
and a limited amount of volunteers.That's because
the stages are compact when not in use and may be
set-up quickly by one person.
Fixed Height Stage Risers
RACK In The Cases's Fixed Height Stage Risers are
another model you may want to consider investing in.
The risers range in depth from 3 to 4 feet.
Lengths range from 3 to 8 feet and heights
average 8 feet to 40 inches.
Smart stage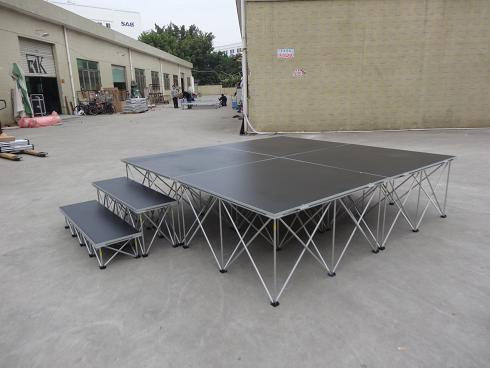 While we are on the subject of multiple configurations,
RACK In The Cases's Smart Portable Stage are well suited
for any organization needing versatile staging and risers.
Surface Material for Stage Deck
Stages have several deck surface options.
Those with non-skid polypropylene, are simple to
maintain and available in gray or black.
Carpet stages are available in several colors and
help absorb sound.
The value surface is hardboard, which is extremely
durable and low maintenance.