After purchasing aluminum stage from RK, we will teach you how to assemble
an ideal concert stage with them. First introduce this aluminum stage by its component.
An aluminum stage modular, included stage platform, stage brace, stage legs, and stage base.
Stage platform is made by plywood and surface deal with four different finish method: carpet,
industrial, tuffcoat, and glass to meet your individual need, carpet reduce noise. industrial and
tuffcoat anti-slip and flame resistant, but industrial is durable than tuffcoat, tuffcoat is more
luxurious on looking. Glass is the most luxurious. Stage brace is aluminum 6082T6, stage legs
is aluminum 6063T5. could be anti-rust, the height is adjustable. and stage base could
be adjustable in 5cm, which is perfect for outdoor stage.
After understand this aluminum stage, we begin to teach you how to assembly it.
It will take 10 steps as following showing for you.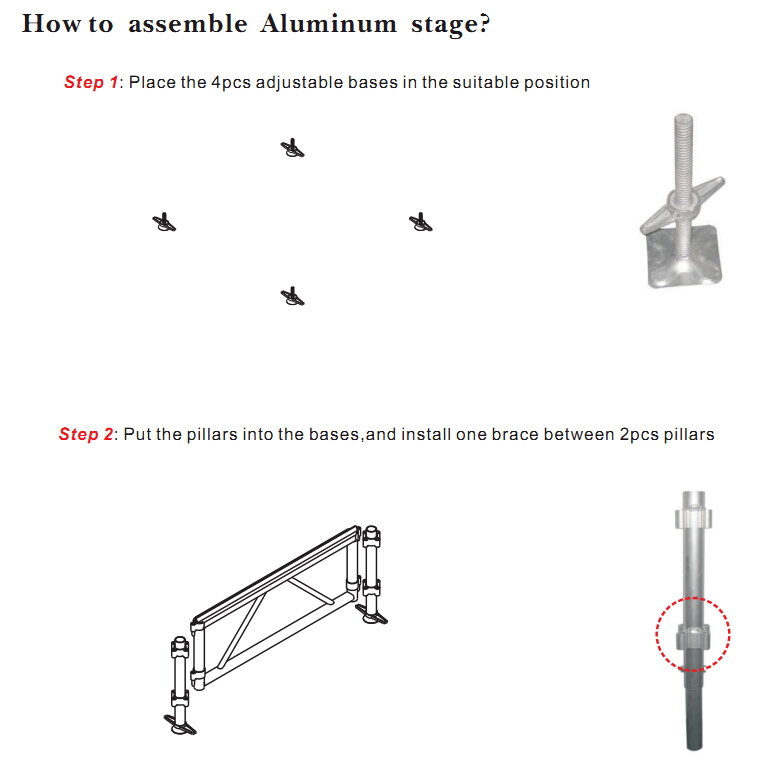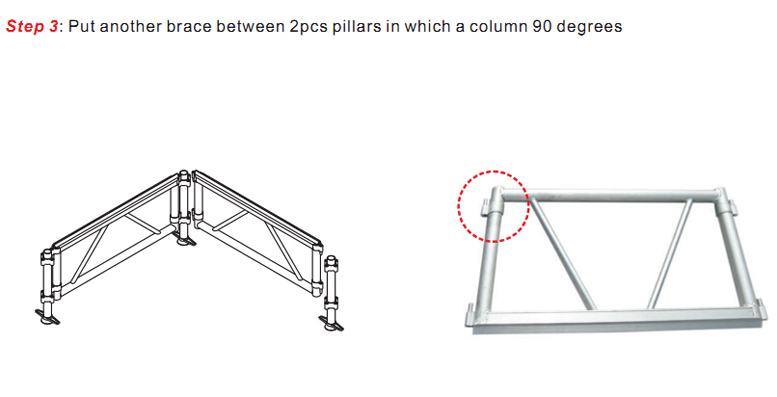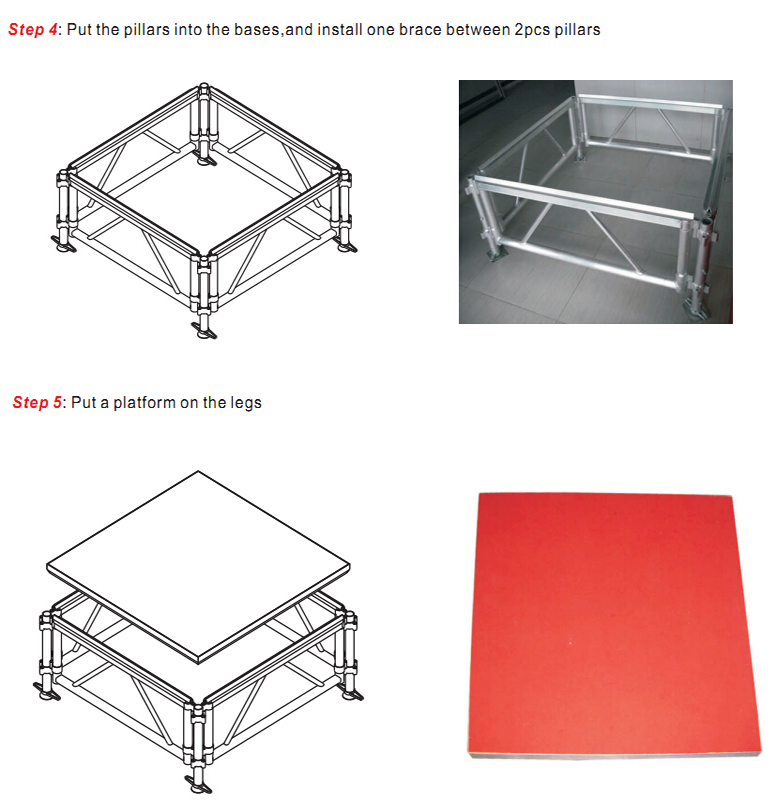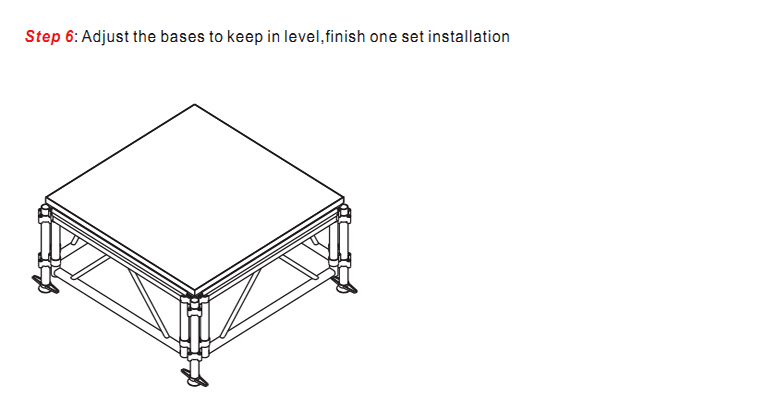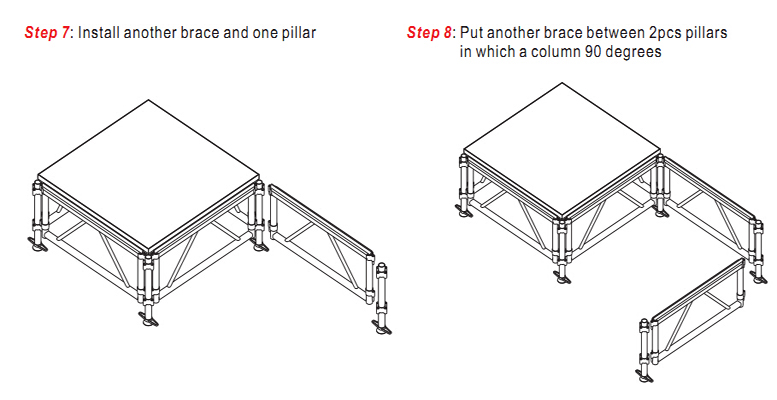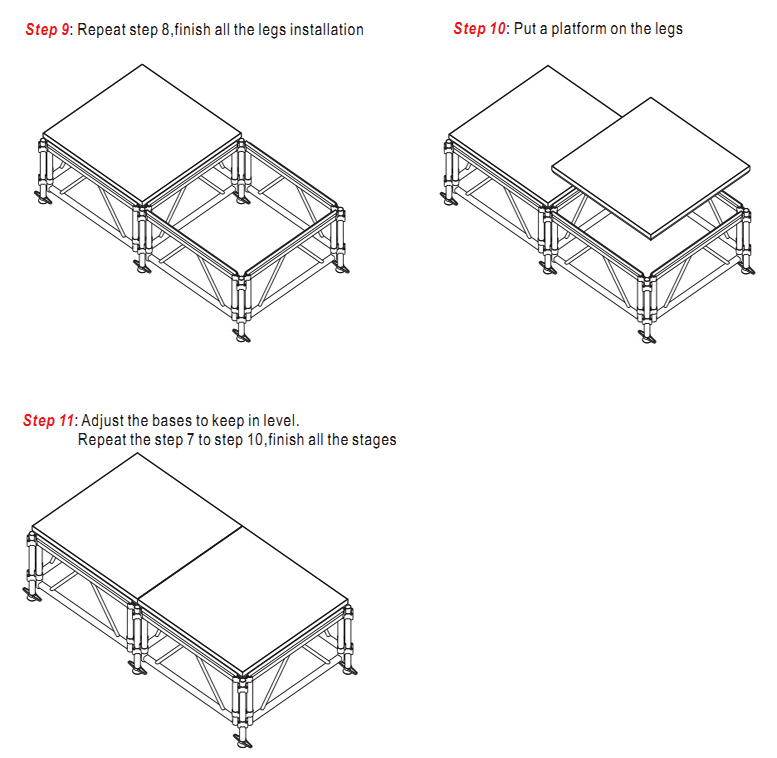 Want to learn more about aluminum stage? Please find them in our homepage. Thank you.